Delivering Capital and Consulting Services for
Lower-Middle and Middle Market Companies
in the Heavy Freight Sector
Comprehensive Transaction Support
for Buy- and Sell-Side Clients
Strategic Rail Capital LLC(SRC), specializing in investment banking services for companies with revenue between $25 million and $1 billion engaged in heavy freight and logistics, was established by the principals of Strategic Rail Finance (SRF) in partnership with Henry Juan. 
SRC focuses on private placement of debt and equity, as well as FINRA-regulated mergers and  acquisitions.  The firm is a natural outgrowth of SRF's 25 years as trusted advisor to the public and private sector on freight rail,  transportation infrastructure, and industrial development.
Our clients include railroads, rail service providers, third-party logistics, intermodal trucking, terminal operators, ports, maritime services, and heavy industrial companies.
SRC and SRF are joined by two other affiliates to comprise Strategic Rail Group.  Strategic Rail Industrial (SRI)  provides asset-based solutions for freight-intensive shippers and site developers, while Strategic Rail Properties (SRP) handles financing and marketing for rail-served industrial real estate. Henry and SRC are based in Greenwich, CT, while SRF and the other affiliates are headquartered in Philadelphia, PA.
Our Portfolio
Contact us to learn more about our completed transactions
Private placement of debt
and equity 
Mergers & acquisitions for buy- and sell-side clients
Corporate due diligence and
re-structuring  advisory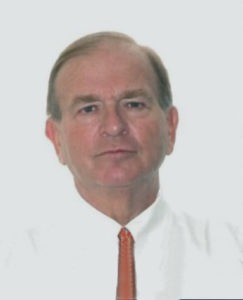 "There is a significant opportunity to support buy- and sell-side clients with combined due-diligence advisory and direct capitalization informed by decades of experience."

"We have navigated the intricacies of heavy freight development and investment. We are in an ideal position to bring clarity and capital to the market."
Henry Juan
Henry Juan is an investment banker and attorney serving as President of Strategic Rail Capital.  Mr. Juan has over 30 years of experience in maritime, transportation and logistics, business financing, debt restructuring, mergers & acquisitions, capital markets, strategic partnerships, corporate law and contract negotiations.
Prior to his role at SRC, Mr. Juan served  as a Board member of Connecticut Port Authority, an external maritime advisor for McKinsey & Company, and Managing Director for Seabury Maritime.   Mr. Juan co-founded the Maritime, Logistics and Infrastructure Practice at Skyworks Capital where he initiated capital markets and investment banking coverage.
Mr. Juan holds a L.L.M. Master of Law from Magdalene College, Cambridge University, and a Bachelor of Arts degree in Art History and Classics from Williams College where he graduated Cum Laude and Phi Beta Kappa.
FINRA Registered Representative with Series 7, 24,63 and 79 licenses.  Admitted to the New York State Bar in 1981 and as a Barrister-At-Law in the UK in 1979.
Location
67 Holly Hill Lane
Suite 202A
Greenwich, CT 06830